Hong kong Inter-School Choir
The Hong Kong Inter-School Choir (HKISC) is an extension project of the HKICF Plus, which aims to nurture the next generation of choral leaders, build students' self-confidence, leadership skills, and team spirit, and provide students with the opportunity to give back to and serve the community through music. The choir consists of talented and passionate students from different schools in Hong Kong who represent their schools in the choir and receive full choral scholarships as encouragement.
In 2021-2022, the choir performed the world premiere of the HKICF 5th Anniversary Theme Song "Sing Together Today", which was composed by Mr. Ernest Hui, the Composer-in-Residence of The Paul Phoenix Academy. The video of their performance was later awarded the Gold Award in the video category by the Malaysian Choral Eisteddfod, successfully promoting Hong Kong original choral works overseas.
HKISC has a primary school group and a secondary school group, each with its own repertoire and training. Entering its third year, the programme continues to span the entire school year and offers various learning and performance opportunities for the students. The last Hong Kong Inter-School Choir had more than 70 primary and secondary school students from 50 schools. They received year-long training from local and overseas experts and successfully held a special concert at the Tsuen Wan Town Hall on July 28, 2023 – the "Hong Kong Inter-School Choir 2023 Concert". The concert featured a re-interpretation of the songs from the musical "Like. So?" composed by Mr. Mark Tai, commissioned by the Hong Kong Virtuoso Chorus.
Photo Gallery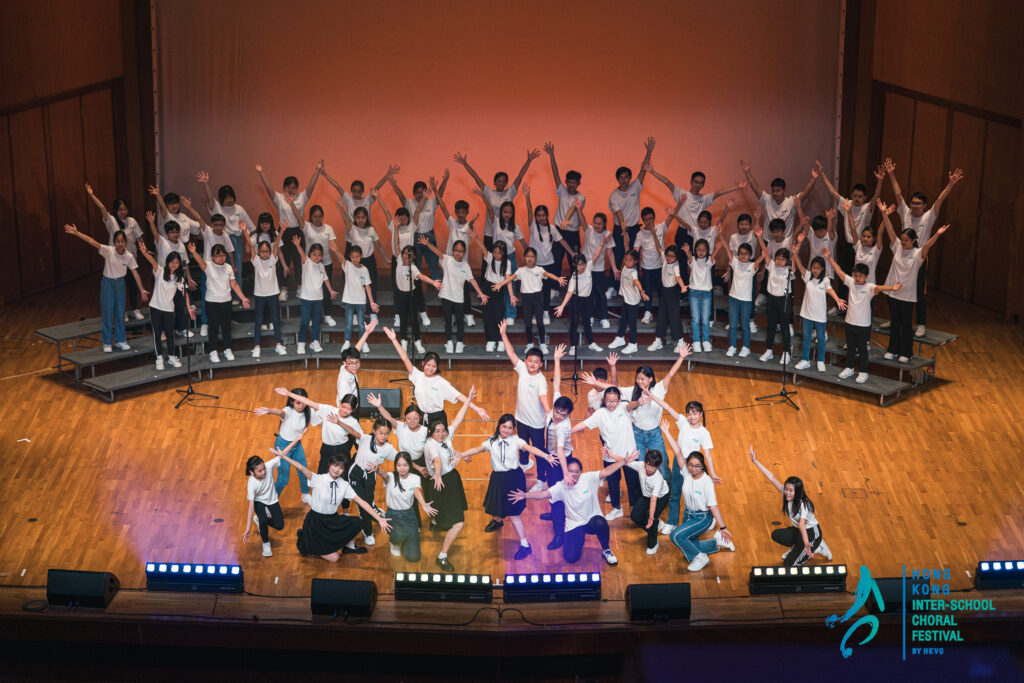 List of Participating Schools